Table of Contents
ISEL CPM 4030
Dit is een CPM 4030, van het duitse bedrijf ISEL.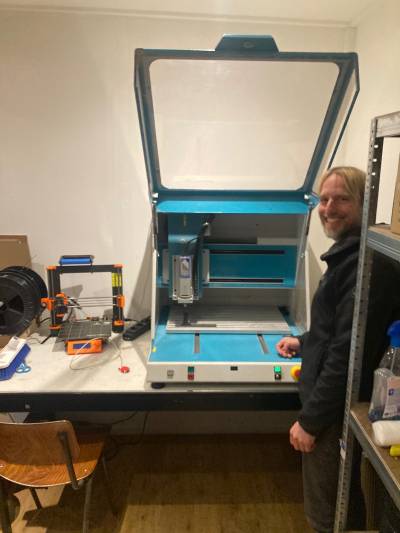 De bijgeleverde software is wat beperkt door bestandstypen, en de besturing is met seriele poort ondertussen gedateerd en dus wordt omgebouwd naar grbl op een arduino UNO.
(voorbeeld : https://cncwerk.de/forum/viewtopic.php?t=901)
Freesmotor
De freesmotor is een ISEL UFM 500 met OZ8A / EOC8A / DIN6388A spantangen (vergelijkbaar met kress FME serie)
Electronica - stappenmotoren
Het betreft st5818m3008 stappenmotoren.
De spanning naar de stappenmotoren wordt 48v, de maximale stroom wordt gelimiteerd op 2,7A of 3,2A.
Generally, 12V is the smallest voltage used to drive actuator motors, with higher voltages at 24V, 
48V and even 80V being used for motion control systems. 
A good rule of thumb is to use between 10 and 24 times the motor's nameplate voltage 
for the system bus voltage.
Electronica - Drivers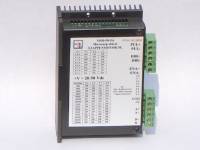 Er worden MSD-50-5.6 stepper driver aan de controller gekoppeld voor de aansturing van de stappenmotoren. Deze kunnen maximaal 5.6A en 50V aan.
Electronica - controller
Software
GCode Creeren / CAM
GCode Simulator :
GCode Streamers :
Gcode streamers zijn bijna hetzelfde als 3D printer software die coördinaten naar de printer sturen vanaf de pc alleen zijn deze versies voornamelijk bedoeld voor Frezen of lasersnijden.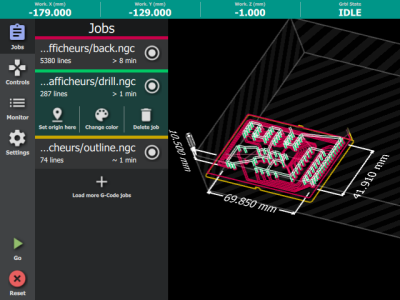 Pila/grbl-overseer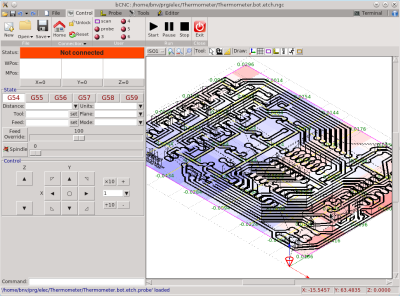 bCNC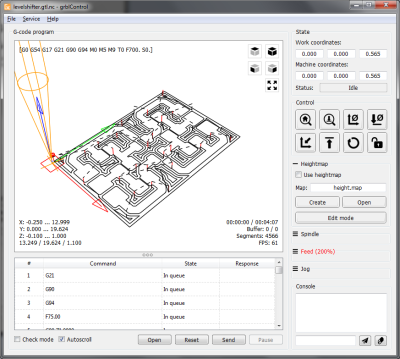 Candle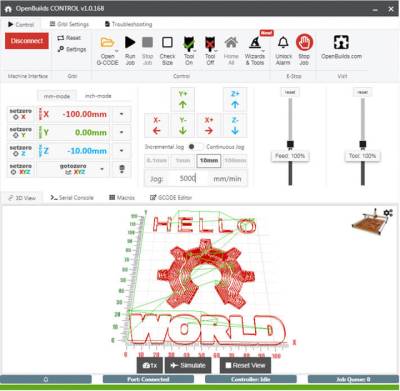 OpenBuilds-Control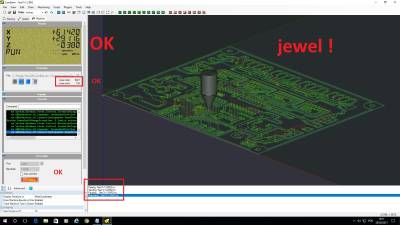 CamBam+ met plugin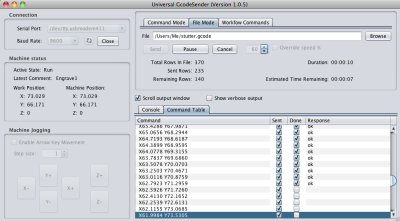 Universal G-Code Sender (Java Cross-platform - ook voor mac!)
Linuxcnc (EMC2)
werkt alleen via verouderde parallelle poort (oude hardware), speciale hardware kaart (duur) of speciale ethernet besturing (duur). Kan niet samenwerken met de huidige cnc breakout board in de besturing en valt dus af.